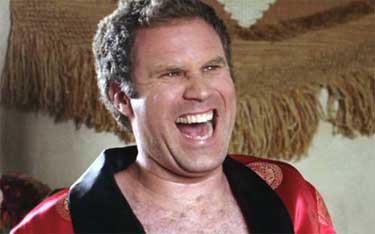 I've long wanted to pitch this sitcom to the networks: "The Office set in a middle school, with clueless principal at the helm." So far I've made zero progress. However, there is related good news.
"The Office" is bringing in a big name to help in the transition surrounding Steve Carell's departure. Will Ferrell will guest on several episodes of the show later this season.

Ferrell will play a fellow Dunder Mifflin/Sabre manager who comes to Scranton and proves to be just as clueless as Michael (Carell) is. NBC hasn't said yet when Ferrell will make his first appearance, but it sure sounds as though the character will be part of the story involving Michael's departure.