Match Community Day Opening Ceremony
Nnenna Ude, Executive Director, Network Operations
Ude smiles as Match fourth graders cheer her mention of the gymnasium, a state-of-the-art facility. The three campus buildings (including the gym) total 72,000 square feet and have the capacity for 700 students.
Kat Needham, Principal, Match Community Day
"We want our scholars to have success in college and beyond."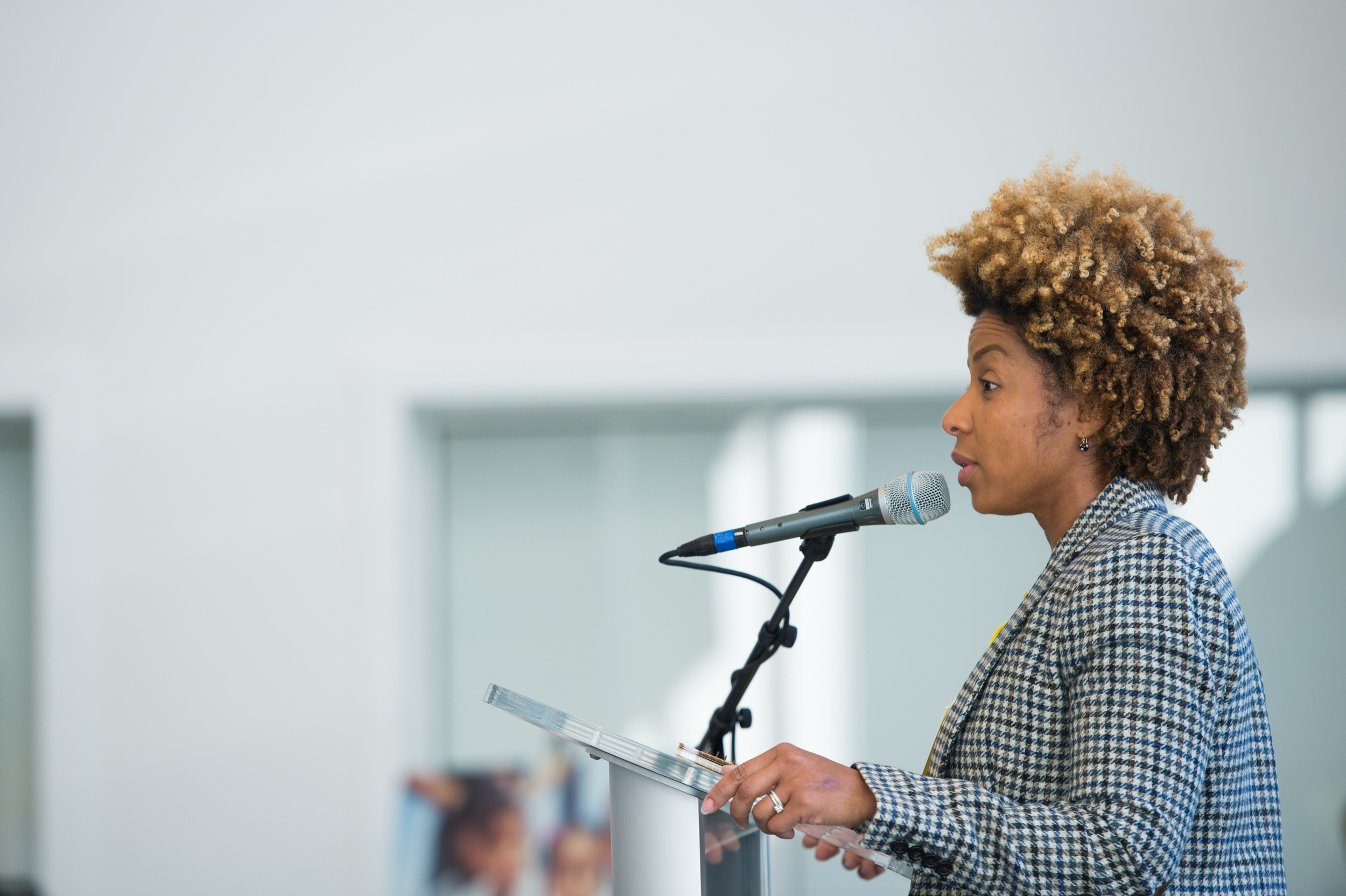 Eliane Saint, Match Community Day parent
"My four-year old sings about going to college in the shower. She doesn't know what college is – but she knows she's going!"
Reverend Dr. Gregory G. Groover, Pastor, Charles Street AME Church
"2028: That number is yours," Groover told fourth-graders in the audience. (2028 is the year they will graduate from college). "No one can take it from you. It belongs to you. It has your name on it."
Stig Leschly, CEO, Match Education
"Our job is done when these children are in their mid-twenties: when they are financially secure, and have the agency and freedom to make decisions about their own lives."
Stig Leschly greets Dr. Reverend Groover
(R to L) Kat Needham, Eliane Saint, Rev. Dr. Gregory G. Groover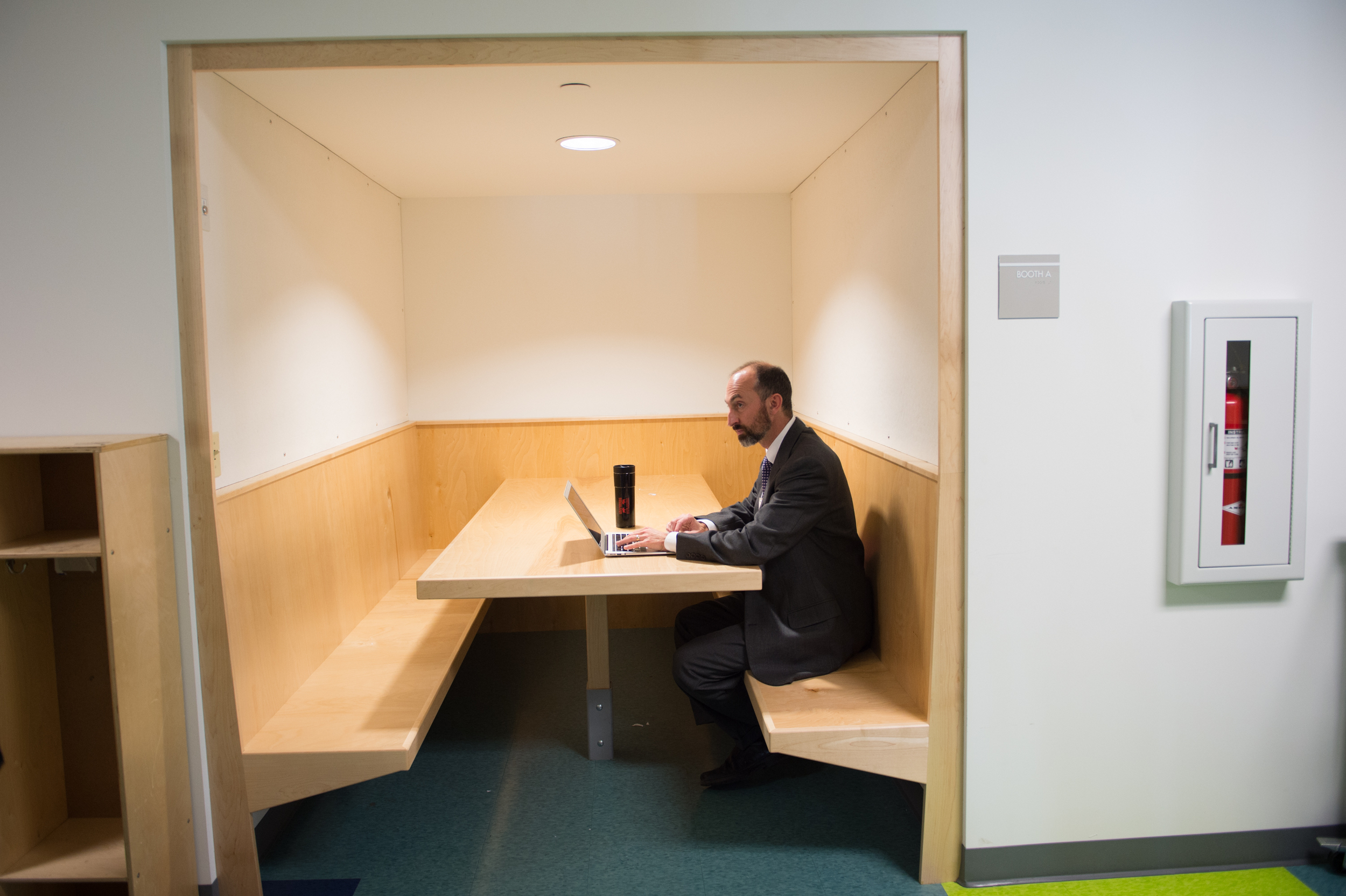 One of several booths in the cooridors of Match Community Day that create separate settings for more individualized student learning and teacher collaboration.
The gymnasium, a stand-alone facility, will hold fitness classes for MCD students and host Match High School basketball home games.
A fitness class in the gymnasium.
Guests gather in front of one of Match Community Day's academic buildings before the event.
A student climbs the playscape during the ceremony.
Looking across the turf field towards one of the academic buildings and the playground.
On October 7, 2015 Match welcomed 80 friends and partners to celebrate the opening of Match Community Day's (MCD) new campus in Hyde Park. With the opening of this facility, Match has the physical capacity to serve 1,250 students in PreK through 12th grade, in perpetuity. Eighty percent of MCD's students are English language learners.